Our partners are organizations and individuals who address some of the most critical issues facing victims of crime. NCVLI's national work includes partners and collaborations to address targeted practice areas or populations, and equip general practitioners with the skills they need to assist victims in their everyday work. With our outstanding partners and collaborations, we can better promote balance and fairness in the justice system through legal advocacy, education and training, and public policy.
Currently listed partners are subgrantee organizations or organizations under agreements. If you are interested in a partnership agreement, visit our Partner Membership page.
NVRDC - RISE Clinic

The Network for Victim Recovery of DC (NVRDC) is a nonprofit organization providing comprehensive case management and no cost legal services to all victims of crime in the District of Columbia. NVRDC's holistic services are provided regardless of income, ethnicity, immigration status, sexual orientation, race, or gender identity/expression. NVRDC runs the District's on-call crisis response services to survivors of sexual assault who receive a sexual assault forensic exam in the District of Columbia.
OCVJC - RISE Clinic

The Ohio Crime Victim Justice Center (OCVJC) provides no cost legal assistance to victims of crime to protect and enforce their rights from the time of first report through post release control in state and federal court. In addition OCVJC provides victims' rights training to nurses, advocates, law enforcement, prosecutors, courts, counselors, and community organizations, and resource referrals throughout Ohio.
Reaching Rural - Rural Site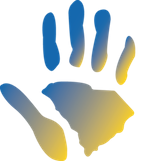 In 2017, the South Carolina Victim Assistance Network (SCVAN) became one of three recipients of a subgrant from NCVLI's Increasing Rural Access through Technology Project (Rural Project) Grant No. 2017-VF-GX-K130, funded by the U.S. Department of Justice, Office for Victims of Crime.  SCVAN provides direct legal services to South Carolina crime victims in criminal and civil courts. SCVAN also provides training and technical assistance to service providers, law enforcement, and legal professionals.
Join Now!