Loyola Social Justice Law Center (California)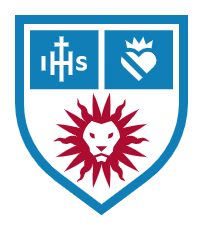 Name of The Organization
Loyola Social Justice Law Center
The Loyola Social Justice Law Center is a collection of legal clinics at Loyola Law School (LLS) at Loyola Marymount University.  Under the RISE Project, LLS will launch the Crime Victims' Rights Law Clinic Program help survivors access justice as defined by the survivor and to train new lawyers how to use legal systems and strategies to aid survivor 's access to justice on their own terms.  The Clinic will create a knowledge base around crime victims' rights by educating law students about the full spectrum of victim rights law in California and federally, conduct outreach to students, judges, prosecutors, public defenders, and community-based service providers to increase understanding the full spectrum of crime victim rights including, and directly serve crime victims in asserting their rights through direct legal representation and creating a sustainable referral system with trusted community partners to address the additional social and legal needs of crime victims.
| | |
| --- | --- |
| Victim population serving: | Victims of violent crimes who frequently lack adequate access to justice, such as victims who are minors, have disabilities, are members of the LGBTQ population, are homeless, or are immigrant victims of sexual assault, domestic violence and trafficking or current defendants. |
| Project Partners: | LA City Attorney, LA District Attorney, Los Angeles Police Department, Dolores Mission, Homeboy Industries, LQTBQ Center Los Angeles, Disability Rights California, Peace Over Violence, Coalition to Abolish Slavery & Trafficking, Strength United, K&L Gates, Girardi & Keese, McNicholas & McNicholas, LLP |
Join Now!